Millennial healthcare professionals (HCPs) ‒ those born between 1982 and 1996 ‒ are rapidly changing the face of healthcare. Known for being tech-savvy, self-confident and innovative, millennial doctors are bringing new ideas and approaches that are changing the dynamic of healthcare systems, hospitals and private practices. 

In 2025, millennials in general will make up 75% of the world's workforce.1  The future of medicine will be directed by millennials, who have a different set of priorities and approaches to medicine than previous generations of physicians. Compared to these older generations, younger HCPs also differ in how they access information, and how they engage with pharmaceutical companies.
Open, authentic information
Millennials are aware of different channels of news, and are moderately interested in current events but they are selective about which news sources they use. Millennials trust what they feel is authentic, rather than promotional. For example, in a Forbes survey, 43% of millennials ranked authenticity over content when consuming news.2
However, first these individuals need to trust a company or news site before they will even bother to read its content. For young doctors, published clinical reviews are the first source of trusted information. These include free, open access articles on Research Gate and PubMed. 
Thought-leadership & expertise
A 2014 McCarthy Group survey revealed that 84% of millennials don't trust traditional advertising. They also see online advertising as spin. Instead, millennials appreciate thought leadership and expertise.  Millennial doctors focus on evidence-based medicine and are hungry for information. These physicians are digitally savvy and look to digital tools for decision support. That includes e-books, whitepapers, blog posts, forums, videos, and other 'how-to information' sources written by industry specialists and their peers.
Personalized communications
Depending on their life stages, millennials have different personal and professional needs. A 2019 report notes that while 36% of millennials in their twenties have not yet left home, 65% of those in their thirties are buying homes and getting married.  Some younger millennial doctors are still in med school, while some older HCP millennials are specializing in new therapeutic areas. Therefore, their educational needs are diverse. Providing personalized medical content – in different formats – is essential if companies want to connect with these individuals.
Quick, accessible medical education
Millennial HCPs want instant information. Indeed, the latest clinical evidence is just a click away via trusted online medical sources. However, they are often short on time, and typically overwhelmed with too much digital information. But they still need support to quickly review complex medical literature. They are also looking for pharmaceutical resources that can help them care for their patients, including patient education. There's a real opportunity for pharmaceutical companies that can provide clear, accurate, digestible summaries for both physicians and patients.
Multiple digital technology
Millennials spend longer online using mobile phones than computers, laptops and tablets combined. Younger European physicians use their smartphones for quick lookup tasks, with nearly 2 in 3 saying they prefer to access dosing information on their mobiles. But they don't use mobiles in isolation. Research shows millennials use multiple digital sources, including larger screens and social media for their entertainment, e-commerce and education. Pharmaceutical companies need an omni-channel strategy for full marketing engagement with millennial HCPs and consumers.
Collaboration is essential 
Today's millennial HCPs want to have their say, and collaborate with colleagues, patients and companies, as part of a team-oriented approach. According to Forbes, 42% of millennials said they are interested in helping companies to develop future products and services.  Therefore, developing effective medical communications and targeted patient engagement programs are key opportunities for healthcare companies to engage with younger physicians, nurse practitioners and key opinion leaders.
Brand engagement
A recent Forbes report confirmed that millennials are "highly educated, career-driven, politically progressive and – despite popular belief  – do develop strong brand loyalty when presented with quality products and actively engaged by brands." Millennial HCPs want to understand the ethos behind a healthcare brand or service, rather than being presented with just promotional, product-based content.  Overall, 62% of millennials say that if a brand engages with them on social networks, they are more likely to become a loyal customer. This means companies need to invest in developing more engaging content to be able to maintain social networking feeds. However, it's worth it if you want to reach HCP millennials.
Start reaching millennial HCPs through credible, relevant content accessed through their preferred media channels. Contact Alana.Zdinak@asandk.com for a consultation today.
References
Hall M. Forbes. https://www.forbes.com/sites/markhall/2017/11/08/what-the-ideal-workplace-of-the-future-looks-like-according-to-millennials/#488475c84228. Accessed Feb 2020.
Schawbel D. Forbes. https://www.forbes.com/sites/danschawbel/2015/01/20/10-new-findings-about-the-millennial-consumer/. Accessed Feb 2020.
The McCarthy Group. 2014 Millennials Survey: https://www.themccarthygroup.com/millennials-survey. Accessed Feb 2020.
GlobalWebIndex Audience reports. Millennials: Audience Report 2019. http://www.globalwebindex.com/. Accessed Feb 2020.
Blog image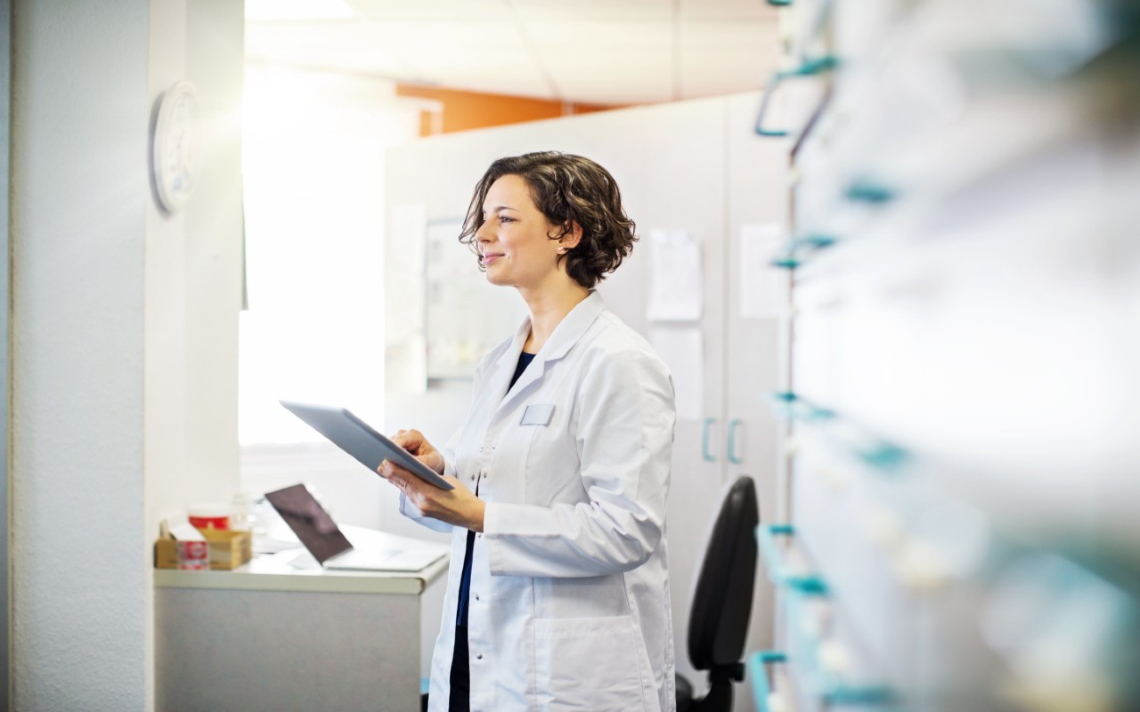 Intro paragraph
Medical residents and new medical students fall into this generation and will also be directing future healthcare. But these healthcare professionals (HCPs) differ in their priorities, how they access information, and how they engage with pharmaceutical companies.