AS&K Section Strapline Text
After a number of years working in MedComms Recruitment agencies I have now joined AS&K Communications as their in house Talent Acquisition Partner.

We're an independent medical communications agency. We help leading healthcare companies create campaigns that drive meaningful change.

At AS&K, we value diversity and we're committed to creating an inclusive culture where everyone is able to be themselves and to reach their full potential. We actively encourage applications from people of all backgrounds and cultures and believe that a diverse workforce will enhance our team environment.

If you are interested in finding out more about AS&K or would like to enquire about a job opportunity with us please feel free to reach out on amy.bremner@asandk.com.
AS&K Section Image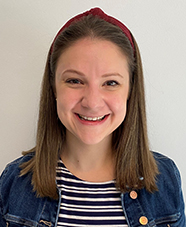 AS&K Section Sort Order
2
Topline text
Talent Acquisition